Will IEO's Become The Hottest Thing In Crypto?
2016 and 2017 were the year of ICOs and 2018 was the year of ICOs somewhat failing to a considerable degree. Infact the past year has made it clear that ICOs are starting to be a thing of the past. That's not to say ICOs were incapable of raising funds in 2018. It's just that many investors today aren't as nearly as keen about new ICOs as they were 3 years ago.
But it doesn't necessarily imply that crypto projects looking to fundraise from this space have stalled in their efforts. Innovation, development and fundraising continues as it has in the past. Everything is evolving at a brisk pace here and hence ICOs themselves are evolving into IEO-Initial Exchange Offering.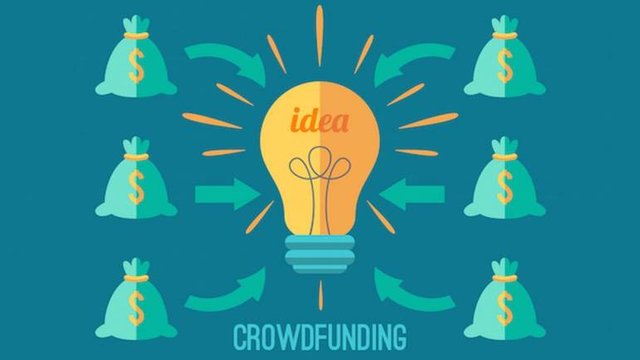 Will IEO's Become The Hottest Thing In Crypto?
In the case of ICOs, the devs looking for funding for their project get investors to send a popular cryptos such as Bitcoin or Ethereum through a smart contract and issues the project tokens to the investors in return.
But with IEOs it's similar albeit with the small difference that this process is now facilitated by a popular exchange such as Bittrex. Once the IEO begins, any investor can purchase tokens on the exchange.
Ofcourse, the dev and the exchange agree on predetermined terms such as investment allowed per account on the exchange, price of the token amongst other things prior to the sale.
This works better for investors and the project devs because it gets the tokens listed on the exchange without the headache of doing it later on.
There are countless instances where the process of listing on a high volume exchange seems impossible for most cryptocurrencies and users end up having to exchange on some dex where it's impossible to sell or buy $100 worth of tokens in a day.
Exchanges participating in IEOs are also putting their neck on the line. Most exchange such as Binance or Bittrex are largely known for not scamming people and are preferred places for trading. Hence, there's some sense of security for the investor as well.
It also benefits the project because the tokens are less likely to be sold immediately for a quick profit. Token price manipulation is a major issue in this space. However, it's unlikely IEOs will stop this situation, it's likely to thwart attempts. However, we'll need more data to corroborate these and also IEOs need to be time tested as well. But let's move on.
In recent times Bittrex and ExMarkets have announced IEOs. Infact Bittrex is hosting it's first IEO of 'Raid.' which is a gaming data project from South Korea powered by blockchain. OKEx is said to be working on a IEO platform as well while Binance's Launchpad might offer something similar for budding entrepreneurs looking to raise funds. We shall see.
Meanwhile, on Steem blockchain we have the Steemhunt project doing their IEO on IDCM Korea It's amazing how dynamic this space is and how quickly it evolves in the face of challenges such as the bearish market.
IEOs can also help with the marketing of projects working hard to raise funds and also market themselves. Large exchanges have users in massive numbers it makes it all the more easier to get eyeballs on a good project.
Ofcourse, it's a new area and there will be some challenges. However, I'm hopeful that many exciting projects in 2019 and so on will use IEOs for listing.
There might be a few things I may have missed while writing this post and hence I look forward to the discussion in the comment and your opinions on IEOs vs ICOs and the way business as usual is changing in crowdfunding blockchain and cryptocurrency projects.